There is no better machine than a rowing machine if you want to work every muscle in your body. Rowing machines are a vital cardio machine that also helps tone your arms, legs, and other body parts; with so many different models on the market, there's sure to be one that's perfect for you.
Here are some things to keep in consideration when shopping for a rowing machine:
To identify the ideal piece of equipment for your home gym, we examined a variety of the top rowing machines.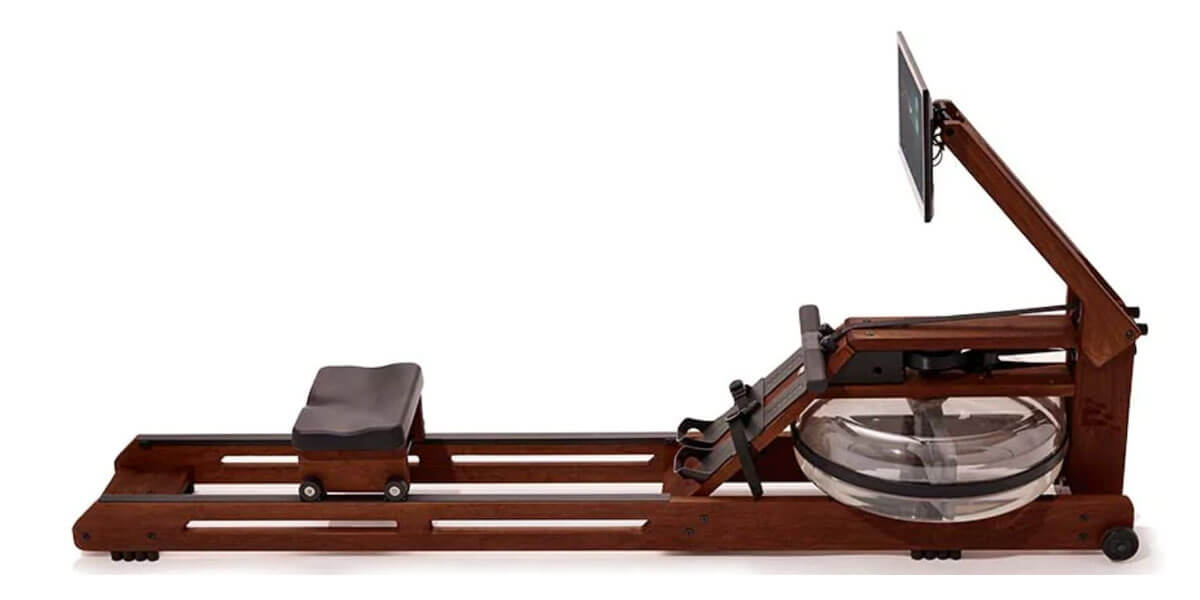 If you're searching for a rowing machine that can give you a great workout and help you improve your rowing technique, the Ergatta Rower is a great option. This equipment was developed to simulate the sensation of rowing on the water for a realistic rowing experience. The Ergatta Rower also has a performance monitor that gives you real-time feedback on your rowing performance, so you can see how you're improving.
Recognizing that not everyone has the space for a dedicated home gym, the founders of Ergatta set out to create an elegant machine that is "living room ready."
In addition to appearing to be a lovely piece of furniture, the Ergatta was created to provide a workout that is both efficient and interesting.
The Benefits of Using an Ergatta Rower
Ergatta is a new rowing machine that is quickly becoming popular among fitness enthusiasts. The device offers a unique, full-body workout that is easy and low impact on the joints. The Ergatta Rower also provides a great cardio workout and can help tone muscles. Below are some of the top returns of using an Ergatta Rower:
ProForm 750R Rowing machine
The ProForm 750R Rower is a top-of-the-line rowing machine that is perfect for people looking for a challenging workout. The device has a wide range of resistance levels to be customized to each individual's fitness level. The rowing motion is smooth and natural, making it a great way to get a cardio workout. The machine features a heart rate monitor so you can keep tabs on your pulse as you work out. The device has a built-in workout program that allows you to choose the correct resistance level for your training. The monitor will tell you how many calories you've burned, the distance traveled and the time spent on the rower.
Specifications
The proForm 750 rower's weight limit is 250 lbs. The dimension of this device is 86.5″ L * 22″ W * 45.5″ H. This machine can be connected to Bluetooth and has a five years warranty.
The Aviron tough series Rowing machine
Rowing is a great way to move your body and improve cardiovascular fitness. The Aviron Tough Series Rower is an excellent option if you want a durable rower Featuring additions that make working out a pleasure. This rower has a wide range of resistance levels that will allow you to customize your training. The built-in monitor provides real-time feedback on your progress, making it easy to see how effortless or challenging your rowing session is.
Specifications
The Aviron Tough Series Rower weighs 125lbs. Its dimensions are 98″ * 21″ * 44″. This rowing machine has a 22″ HD touch screen.
Benefits.
Aviron's Tough Series Rower is made for people who want to get and stay in shape. The rower provides a full-body workout that is low impact and easy on the joints. A rowing machine is an excellent tool for enhancing cardiorespiratory fitness, and build muscular endurance.
It is also very versatile, allowing users to exercise with their body weight or resistance. The rower provides a low-impact cardio workout that strengthens and tones the muscles while burning calories.
The Echelon Smart Rowing machine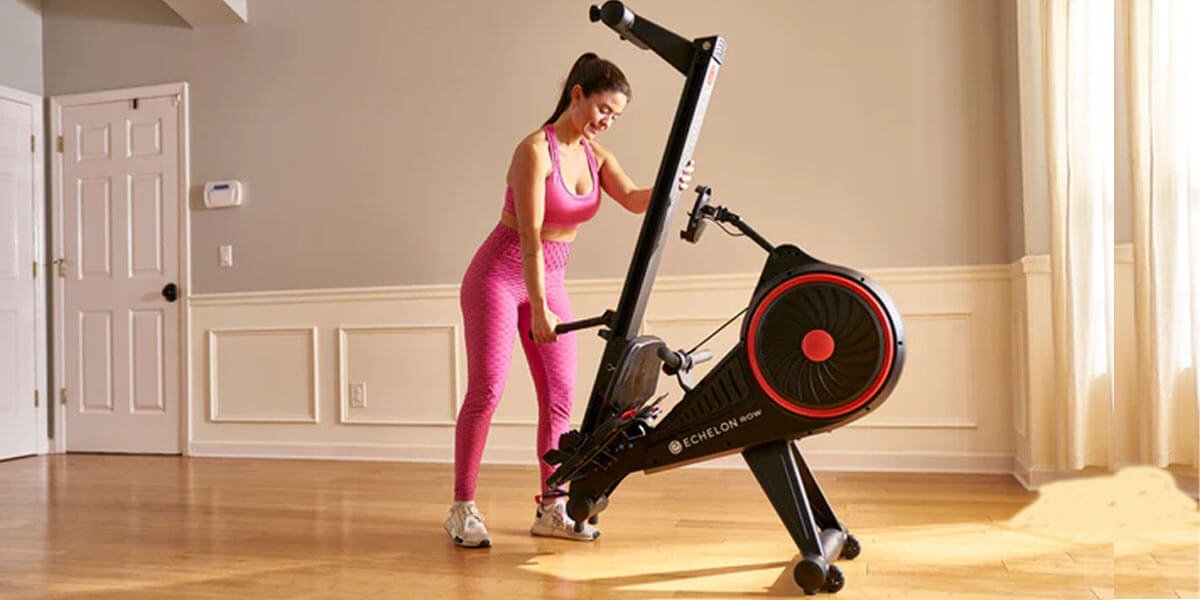 If you're looking for a workout that's low-impact, yet effective, the Echelon Smart Rower is a great choice. This rowing machine provides a full-body training and can be customized to your fitness level. With the Echelon app, you can choose from a variety of on-demand classes or row at your own pace. The compact design makes this rowing machine easy to store, and the padded seat and handlebars provide increased comfort. In case you're trying to find a strategy to maintain your fitness level while avoiding injury, the Echelon Smart Rower is a great option.
Benefits of Echelon Rower
The Echelon Smart Rower is a high-quality rowing machine that offers a number of benefits for users. First, the device is designed to provide a full-body workout, Targeting all major muscle groups. In addition, the Echelon Smart Rower is equipped with built-in sensors that track your heart rate, stroke rate, and calories burned. This information is then transmitted to the Echelon app, which provides real-time feedback and coaching.
Another benefit of the Echelon Smart Rower is its compact design. The machine folds up for easy storage, making it ideal for small homes or apartments. Finally, the Echelon Smart Rower comes with a one-year warranty, ensuring that you can row with confidence knowing that your investment is protected.
Specification
The Echelon smart rower weighs approximately 49kg. Its dimension is 213.4cm * 53.3cm * 114.3cm. This machine is foldable.